23 November 2020 till 17 January 2021
Residency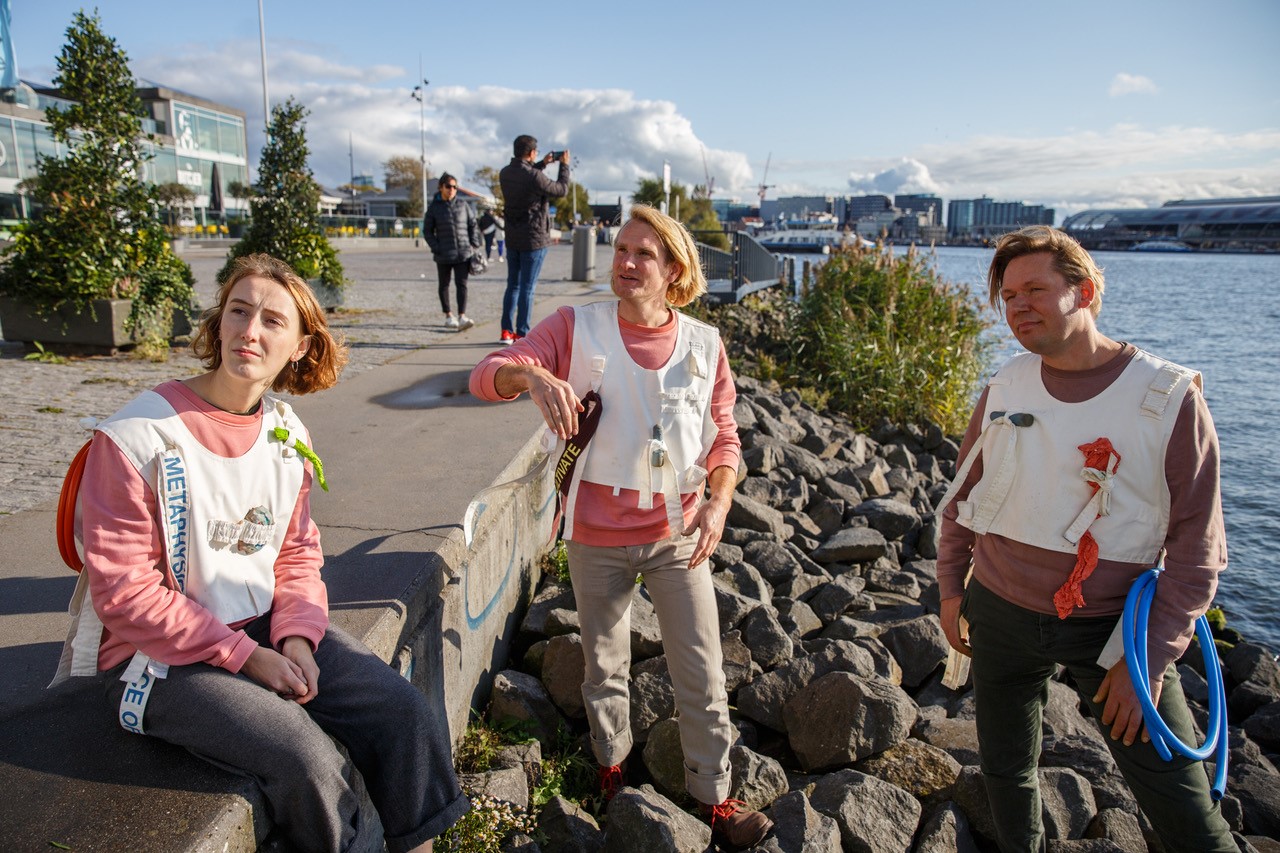 From 23 November 2020 to 17 January 2021, De Onkruidenier will be residents at Kunsthuis SYB.
Collective De Onkruidenier investigates historical, cultural and potential transformations of nature and its possibilities to evolve mankind. De Onkruidenier is interested in the interactions between humans and their environment. How does our environment influence us, and vice versa?
During their residency in SYB, de Onkruidenier will be researching the presence of halotolerant life around Beetsterzwaag. Halotolerant life is life that has the ability to adapt to the presence of salt in the environment. De Onkruidenier has conducted research of halotolerant life at various locations in the Netherlands – adding the research in Friesland allows them to construct a brighter picture of the history of the sea in the Dutch landscape.
The results of the Onkruideniers's research will be on view during the opening hours of SYB on weekends (between 1 and 5pm), and during the final presentation in January 2021.
De Onkruidenier (since 2014) started as a collaboration between Jonmar van Vlijmen and Ronald Boer. Both are trained as landscape architects and visual artists. De Onkruidenier's work can be seen this year in the exhibition Empathy | Geen mens is een eiland in Museum IJsselstein, in the project Kleureyck in the Design Museum Ghent, and this autumn with Forever Summer in the Van Abbemuseum. Their work has previously been shown at various locations in the Netherlands and abroad (including Oerol, New Rotterdam Institute and the Ruimtekoers Festival). In 2019, Rosanne van Wijk joined the team of the Onkruidenier. Rosanne van Wijk (1994, NL) graduated cum laude from the BA Fashion Design of the Arnhem School of the Arts (ArtEZ) in 2016 and completed her residency at the Jan van Eyck Academy in Maastricht in 2018. There she met Ronald Boer and Jonmar van Vlijmen after which they started their collaboration.
This project is supported by the Mondriaan Fund, Van Teyensfundatie and Gemeente Opsterland.