Online symposium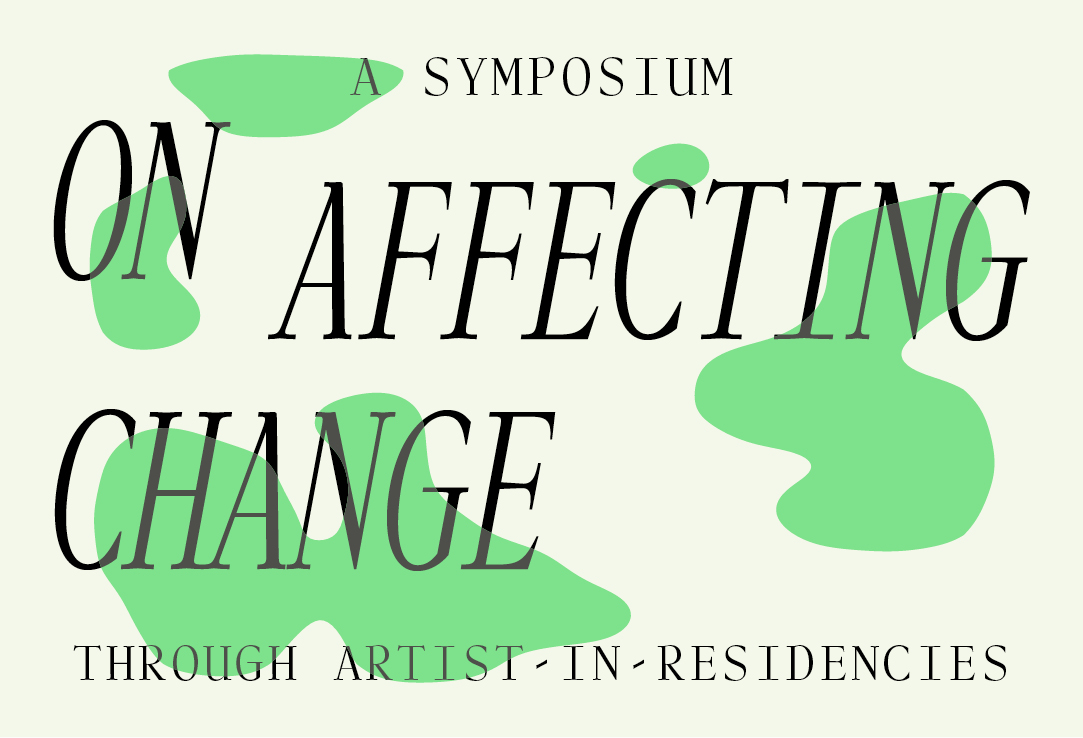 Dates: December 8, 10, 2020 & January 14, 2021
Location: online
Tickets: free (RSVP link follows soon)

As 2020, a year of political and social turmoil draws to an end, we look inwards at our own role as artist-in-residencies. AiRs offer time and space for research and development and present new and fresh visual art projects to a local and (inter)national audience. AiRs are places where hospitality, reciprocity and inclusiveness form intrinsic parts of the institution's ways of working; between the artist and the host institution, as well as between the artist, local residents, and the public.
Residencies are strongly rooted in their local environments, where artists often directly engage with people and social issues from the locality of the residency. Following the social and political unrest and the drastically changed ways of life that face us all, as (small) institutions we are now considering ways to positively impact and shape our local contexts and roles in society. How do we work towards reconfiguring our positions and practice –- in the midst of the corona crisis and global protests against inequality?
Hotel Maria Kapel (HMK), Kunsthuis SYB and AiR Platform NL kindly invite residencies, organisers, artists and their audiences for an online symposium spread over three days. The symposium offers lectures, workshops and panel discussions to explore common challenges and aims to strengthen the Dutch – and international – residency network and art community.
With: Anika Mariam Ahmed, Clare Butcher, larose larose, G, Sekai Makoni, Harriet Rose Morley, Emily Pethick and more.
This symposium is an initiative of artist-in-residencies Hotel Maria Kapel and Kunsthuis SYB in collaboration with TransArtists – AiR Platform NL.
Hotel Maria Kapel (HMK) is an artist-in-residence and exhibition space for contemporary visual arts in the city centre of Hoorn. HMK aims to support early practice artists in the production of new work and to promote exchanges between national and international artists, cultural institutions and the public. HMK's current annual program Slow Burn investigates the concept of care and asks how we can build institutions of care within a capitalist society with which we are all complicit.
AiR Platform NL organizes, together with the AiR organizations and their partners, meetings and programs for mutual exchange of knowledge and experience. Building on the outcomes of previous meetings, research and symposia such as 'Working on the margins' in 2018 in cooperation with Kunstloc in Tilburg, TransArtists' AiR Platform NL works together with HMK and Kunsthuis SYB to investigate the key question of this symposium together with the guest speakers, the AiR organizations, funds and policymakers in the Netherlands.
The symposium is kindly supported by the Pictoright Fonds.