27 August till 8 October 2014
Sara Bjarland, Christine Bax, Alexandra Duvekot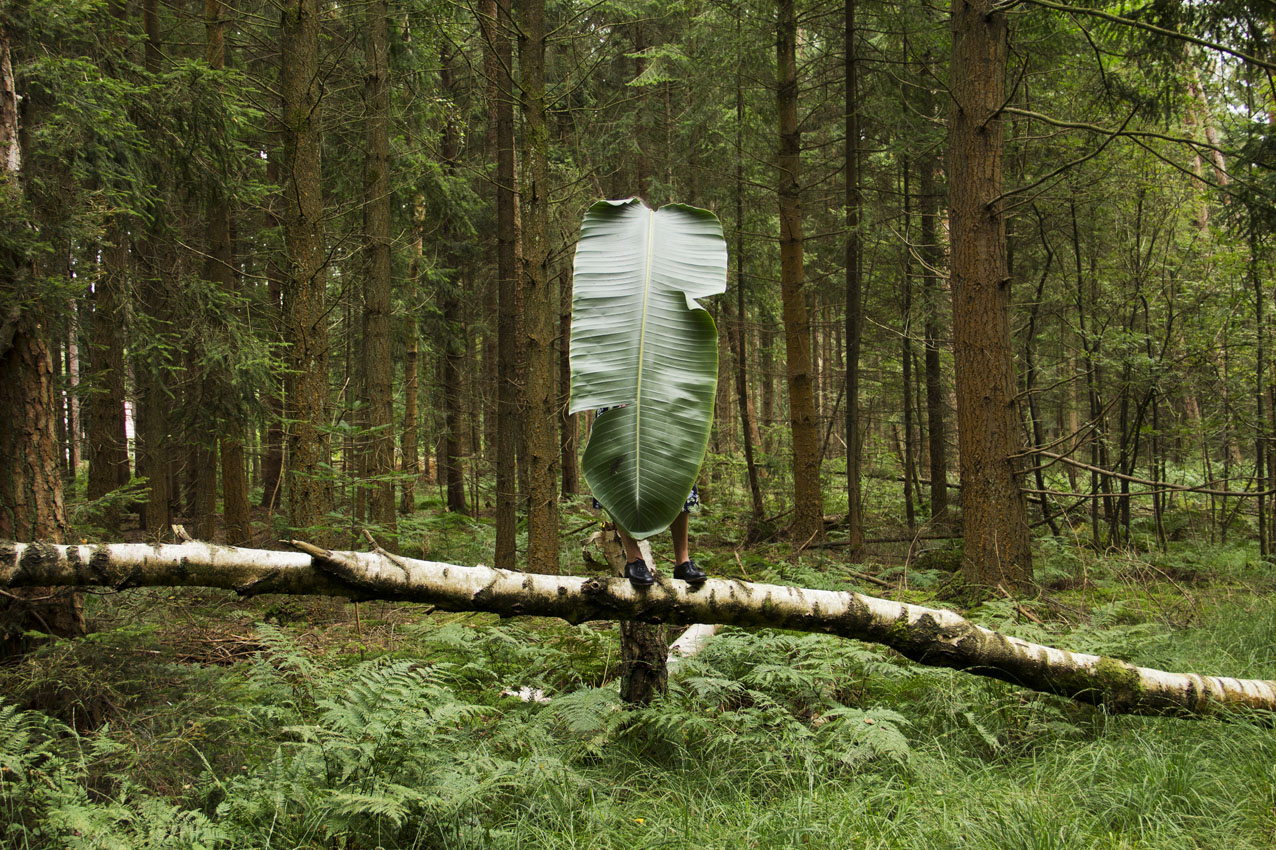 A jungle is a tropical wilderness according to the Van Dale's Great Dictionary of the Dutch Language. However, a jungle can also refer to a complex entity of rules and connections dominated by the law of the fittest, as in an 'urban jungle'. There is no word for jungle in Frisian; a tropical wilderness in Frisian is like every other wilderness: a 'primeval forest' or rather a forest that has existed since time immemorial, bursting with secrets and magic. In short: what we understand as jungle seems to depend on our direct vicinity. A big city or a Frisian village, both are acquainted with their own tropical wilderness.
From 27th August to 8th October, two artists, Sara Bjarland (1981) and Alexandra Duvekot (1984), will move from Amsterdam to Beetsterzwaag to spend six weeks researching what a jungle is and can be. There, they will be regularly accompanied by writer Christine Bax (1991). Their guiding principle will be the historic greenhouse complex in the Overtuin on the Lycklamahûs Estate, where Lycklama à Nijeholt, Esq. cultivated exotic flowers and fruits from 1869 onwards. The research will then move from the tropical greenhouse to Kunsthuis SYB, where it will gradually develop during the residency into a veritable jungle of visual art, language, music, and science.
FINAL PRESENTATION SUNDAY 5 OCTOBER, 15h – 18h
Alexandra Duvekot (1984) is a musician, writer, and visual artist. In her work, she examines how our perception influences the way we deal with ourselves and our environment, and how our imagination can help us to explore alternative points of view. Plants play an important role in Duvekot's work: while plants are silent witnesses for most of us, Duvekot believes they communicate through vibration, inaudible to the human ear. In her music and performances, Duvekot literally feels the air searching for the subtle sound waves caused by plants to subsequently translate them into sound and blend them with her own voice and play.
Sara Bjarland (1981) is also fascinated by plants, but then with respect to a domestic setting. The maintenance and cultivation of plants, after all, says something about how we relate to nature. Collecting and growing exotic species is a timeless, romantic past-time, whereas the keeping of house plants is susceptible to the whims of fashion. Her photographs of neglected plants dumped with household rubbish are testament to our ambivalent attitude towards our green housemates.
Christine Bax (1991) perhaps has more to do with people than with plants. The writer, originally from Drachten, offers visitors a different point of entry into the artworks with her texts. She isn't concerned with the intellectual gap between the accompanying text and the artwork, instead, with her cinematic stories, she readily dives into the fantasy the work evokes in her, pulling the viewer into an associative journey through the work. In 'Djip yn 't oerwâld', the contrast between the urban artists' jungle and the Frisian villagers' primeval forest forms the starting point for a new story, which will appear in both Dutch and Frisian.
For 'Djip yn 't oerwâld', SYB has partnered with the society of Beetsterzwaag Natuurlijk Genieten; in addition to existing collaboration with trusted partners, including The Minerva Art Academy in Groningen and the Pop Academy in Leeuwarden.
The project 'Djip yn 't oerwâld – Deep in the jungle' is financed by the Province of Friesland.